Iranian ACCA Students
Welcome everyone!
In this web site we try to share information about the Iranian ACCA students, ensure students' network unity, and provide the visitor with an introduction to ACCA itself.
You can help us in doing so by submitting your ideas and comments to the site builder, namely Sasan Soltani.
Updates are to be listed here:
1-The First Student Gathering by Iranian ACCA Students' Network.
You can see the related photos on the Photos page. The students showed appreciable enthusiasm to strengthen their relations. Part of the agenda was to explain the online features students can enjoy and the way they can access them and do so!
Honestly speaking, there was not a large number of students participating and it made the others somehow disappointed.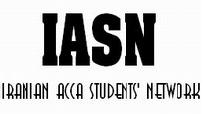 JOINING an Online Community for easier comunications!
Another online group exists by the same name that can provide its members with other facilities. To enjoy those facilities,you can join it by clicking the link on this page called Iranain ACCA Students group.
Quick Links:
You can find more on the Favorite Links page!
Quick INFO Submission
As we try to facilitate the students' affairs, we need to get some information about you. You can do so by simply clicking below: